Knowledge + Skills + Imagination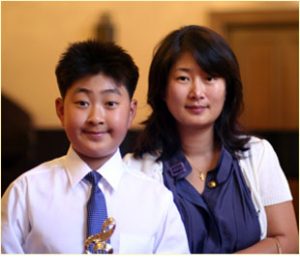 Clarinet lessons are available for pre-college, collegiate, and adult students.  For clarinet lessons, CLICK on this form to reach Ms. Kroft.  
Pre-college students (middle and high school):  join a studio of eager and motivated students to learn clarinet and challenge yourself. Studio opportunities include:  MTAC Certificate of Merit, All-State & All-County Honor Bands, CMEA Bay Area Honor Band, Student Recitals, Solo Competitions (USIMC, VOCE, etc.), MTNA, Youth Orchestras, and San Francisco Conservatory of Music Pre-College program.
Undergrad and Graduate students:  music majors frequently request lessons during summer months and breaks.  Ms. Kroft specializes in preparing aspiring performers; balancing and fine-tuning fundamentals & artistic expression.  
Adult students:  lessons are available at Ms. Kroft's South Bay studio and through San Francisco Conservatory of Music, Continuing Education department.  Adult clarinet students seek a wide-range of guidance from fundamentals to ensemble repertoire to solo performance.  
2019 student achievements:  

CBDA All-State Honor Band:  8 students

SCCBDA All-County Honor Band:  6 students

MTAC VOCE Solo Competition:  First-place

Student Recital performance

MTAC Certificate of Merit – State & Branch Honors:  5 students

MTAC Certificate of Merit "Panel":  State Convention "Panel Master Class" winner

Youth Orchestras (CYS, GSYO, SJYS):  numerous students at all levels

CMEA Bay Area Honor Band:  First-chair Winner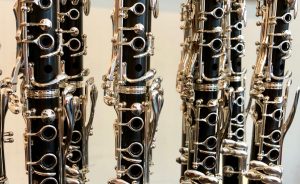 Needless to say, you were an incredible influence on my musical life. I remember how hard we worked my freshman year to audition for All State and how ecstatic I was when I got in!
So, thank you so much for everything. I honestly could not have gotten to where am I today, if it hadn't been for your tutelage. You instilled in me a love for music that I really couldn't have gotten anywhere else.
           – Leo, former pre-college student