Clarinet lessons are available at Ms. Kroft's South Bay Studio.  She also teaches at San Francisco Conservatory of Music and Santa Clara University.  For new students, I offer an Introductory Lesson. 
Teacher consultant:  As an industry-pioneer in online (asynchronous) Courses, Ms. Kroft can help you to develop and enhance your studio. Ms. Kroft offers consulting to new and established Private Music Teachers.  
Services for new-Teachers include:  vision, organization, and curriculum/syllabus.  For established-Teachers, Ms. Kroft offers packages to help you refine, retool, and enhance your current studio.
Teacher Consulting … CLICK HERE
Adjudicator, Clinician, Master Classes, Presenter:  Ms. Kroft is a highly sought-after chamber coach, in-school clinician, competition adjudicator, and speaker.  
Specialty communications … CLICK HERE.  
This gives me the opportunity to thank you properly for all you have done for my son. You have a wonderful gift for inspiring students and we are so lucky to have found you.
     – Kathleen, Palo Alto High School Parent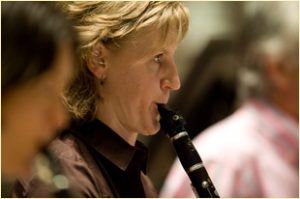 Ginger is really good at asking the right questions. She prompts me to understand the music for myself rather than simply telling me what to do. I appreciate her ability to balance constructive criticism with positive reinforcement. Ginger's creativity and enthusiasm in presenting ideas proves infectious and motivates me to work even harder.
     – Alison, Santa Clara University Student