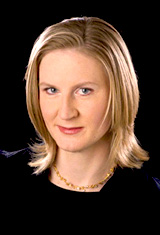 With 20 years of experience, Ginger Kroft blends a unique set of skills and insight to create compelling performances and spark inspiration in the studio.
Her background includes playing with San Francisco Ballet, Opera, and Symphony orchestras, serving on the Board of Directors for MTAC (Music Teachers' Association of California), adjudicating prestigious competitions like USIMC (United States International Music Competition), in-school Clarinet Clinician, Concerto Soloist performances, creating and coordinating ClarinetDay@SCU, and the privilege of guiding students in private instruction.
In the studio, Ms. Kroft moves seamlessly between the work, creative, and performance processes.  Her students range in abilities and aspirations.  "My teaching philosophy is to make everything that we play and study- relevant to each student."
Ms. Kroft is a faculty member at San Francisco Conservatory of Music and Santa Clara University.  In 2004, she joined a select few when she was added to the Vandoren International Artists list.  Vandoren is a leading maker of clarinet reeds and accessories.  Ms. Kroft plays M15 mouthpieces and Traditional reeds.
Thank you so much for your teaching and guidance over the last four years. You've been an excellent teacher and inspiration for me as a musician … I used to be absolutely terrified of performing or giving a presentation, but the techniques that you've taught me … have made performing an exciting experience that I look forward to.
– Alyssa, former SCU clarinet student & Concerto Competition Winner
On the stage, Ms. Kroft is the Principal Clarinet of Carmel Bach Festival and Sacramento Symphony; and is a member of the Oakland Symphony.  She is an active chamber musician, currently a member of Avenue Winds.  She has performed with numerous San Francisco-based chamber ensembles, including the ADORNO ensemble, the Bridge Players, and the Worn Ensemble.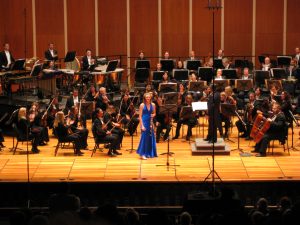 A graduate of Northwestern University, Bachelor of Music, Ms. Kroft completed a Master of Music degree at the San Francisco Conservatory of Music, where she was awarded a Departmental Honor.  Her teachers include the late David Breeden (San Francisco Symphony), Daniel Gilbert (University of Michigan/formerly Cleveland Orchestra), and Clark Brody (Chicago Symphony Orchestra).
As a music advocate, Ms. Kroft is a member of the ICA (International Clarinet Association), Chamber Music America, MTNA (Music Teachers' National Association), MTAC (Music Teachers' Association of California), and the AFM (American Federation of Musicians).